Tips & Tricks
Top 8 Products I Use for my Small Sticker Shop
by Anika Byun on Nov 03, 2020
*Disclaimer: This post contains affiliate links. We may earn a small commission when you click on the links with no additional cost to you. Thank you very much for supporting Arts by Bun's growth*
After running my own sticker shop, seriously, for about 4 months, here are some of my essential products!  
1. iPad Pro (or Drawing medium)
:
Amazon
Having some type of digital art tablet is an essential for my shop. I personally use an iPad Pro with my Apple Pencil; however, it is not necessary to have an iPad Pro. You can also purchase a digital art tablet such as a Wacom where you can draw your designs through your PC/Mac.
Even if you have an iPad Pro it is not necessary to have an Apple Pencil, you can buy any stylus that you are comfortable with. The attached link is a renewed iPad for a cheaper alternative.
2. Silhouette Portrait 3 (or any cutting machine): Amazon
This makes life SO easy once you get the machine assimilated to your workspace. I don't think I could pursue my sticker shop career without this! I approached creating a sticker shop with the intentions of making my own stickers, so it never occurred to me that I would outsource my stickers or cut each sticker individually. You can save so much time letting your cutting machine do all the work while you tend to other matters. 
3. Corner Cutter: Amazon
Since I am a small shop, I try my best to save money where ever I can and that includes making my own thank you cards and cutting corners for my business cards. If you have purchased thank you or business cards before you may know there is an option to cut the corners. However, that would be additional cost that this girl does not have. There is a plethora of corner cutters on the internet, but this is the image above is the brand that I use.  I cut the corners of my thank you cards and business cards and I believe it makes them look more professional.
4. Laminator: Amazon
I feel that when people use laminates for their stickers, having a laminator with you is essential to make sure that you don't have bubbles. I didn't want to spend too much on a laminator so the picture above is the laminator I purchased. It does the job and it has both cold and hot laminate option! I do not recommend using hot if you are laminating you stickers. I would only use hot when you have to foil; however, I am not a pro! There may be ways to use the hot section. These are just from my experience :) 
5. Printer: Amazon
Of course having a printer is a MUST if you print your own stickers. I currently own a Canon Pixma TS8320. This is definitely not the best printer in the world, but I do appreciate the print quality for my sticker shop at the moment. A budget friendly alternative I have heard from a lot of other small sticker shops include the HP Envy Photo Printer. I personally like the color science behind the Canon brand as a whole. My ideal printer to use for my sticker shop is the Canon Pixma Pro-100; it comes at a hefty price, but it has amazing quality!
HP Envy Photo Printer: https://amzn.to/3jJx8d1
Canon Pixma Pro-100: https://amzn.to/2SONPrT
6. Rollo Thermal Printer: Amazon
This gadget is not a must to have a sticker shop, but it is a must for my sticker shop xD. If you have an enormous amount of orders, having a thermal printer can be a lifesaver as it prints out at a speed of 150mm/sec. Since it is a thermal printer, no ink is necessary so more ink towards your stickers ! In addition, you can utilize different sized labels for your business uses for cheaper!
 Thank you guys for reading to this point! Please let me know in the comments below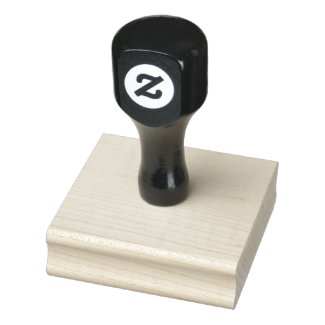 7. Stamps! 
Going through my Instagram feed or TikTok feed, I would see soo many small businesses use stickers to brand their store on your packaging. Whenever I would see that I just think that is a constant use of money to purchase the stickers all the time in addition to bringing more waste to our world. Then I thought of the idea to use stamps in my store! You just have to purchase the stamp one time and buy ink once in a full moon! It not only makes your packaging seem more personal, but it also saves money and brings less waste! I personally get my stamps from Zazzle and Etsy, but there are many options out in the world! 
Bellow is the Etsy shop that I purchased my logo stamp from! Super nice couple and response fairly quickly! In addition their packaging is amazing!
https://www.etsy.com/shop/StampByMeStudio
8. Phone Stand Mount
This is honestly one of my favorite purchases. NO MORE SKETCHY PHONE MOUNT IDEAS ON A PILE OF BOOKS! I initially bought a gooseneck mount, but it shook the phone too much for my preference. This phone mount is a very sturdy product that shakes considerably less. I use it for all of my videos in order to record from a bird's eye view.